Developing a genuine, straightforward relationship with our clients is very important. Please take a moment to get to know the staff at the Law Office of Rita T. Allee, P.C. We look forward to serving you.
Meet our Staff
Rita T. Allee
In 1971, Rita earned her Bachelor of Arts Degree from the University of Houston, and then went on to graduate from Bates College of Law in 1974. She joined the Alaska Bar Association in 1975, and is also licensed to practice law in Texas and Washington, D.C. She opened the Law Office of Rita T. Allee, P.C., in 1978, specializing in family law, real estate law and probate law.
Rita is active in the Fairbanks arts community, having served on the Boards of Directors for the Fairbanks Drama Association and Opera Fairbanks. Rita is also an avid booster of University of Alaska Fairbanks Nanooks athletics.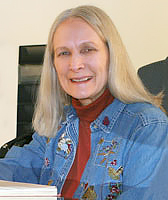 Terri-Lynn Coleman
Terri-Lynn has been serving clients as an Associate Attorney at the Law Office of Rita T. Allee, P.C., since 1997. She earned her Bachelor of Arts from the University of Pennsylvania in 1973, Juris Doctorate from Villanova University in 1979, and became a member of the Alaska Bar Association in 1980. Terri-Lynn specializes in child support cases, military divorces and landlord/tenant law. Terri-Lynn is an active member of the Crime Stoppers and Fairbanks Drama Association.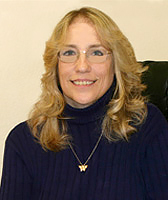 Doris Callaway
Doris is the office Legal Administrator, and has been with the firm since 1995. Doris makes initial contact with our clients, and does an exceptional job of empathizing with our clients' issues. Doris has 37 years experience as a legal secretary, and is proud to be a lifelong Alaskan. She takes pride in her involvement with the Fairbanks Drama Association.